The problem with making predictions, as all mystics, psychics, fashion experts, political pundits, weathermen, sports commentators and astrologers know only too well, is that it is all a massive stab in the dark.
It's not an exact science and far too often can result in a Coalition Government, Snowmaggeddon, Qatar getting the World Cup or having a warehouse full of a neon-orange flares during Paris Fashion Week.
It's the reason Nostradamus was so vague in his observations, and also why he only ever wore Levis Classic straight leg.
Yes, only an idiot would make detailed and precise predictions for the coming year.
And so here they are....
2011: THE YEAR WE'LL BE GETTING
JANUARIT
Susan Boyle is made a Lord in the Queens New Year's Honours List.
She is later found semi-conscious in an Oddbins near the Palace trying to swap her medal for a bottle of Buckfast.


In Parliamentary news, the NHS, DFS and ELO are merged in an odd piece of semi-coherent legislation that is rushed through both Houses and looks suspiciously like it was scribbled on an eye chart.
Jeff Lynne becomes Surgeon General.
International playboy and part-time President of Italy, Silvio Berlusconi, is assaulted in the face with a small replica synagogue.

The Daily Express reports that there is a pill that can eat cancer and lower house prices.


After repeated air-brushing of his face, the Prime Minister David Cameron finally loses his profile definition and has the appearance of a candy floss with a face. In order to stop his face dissipating into the ether like a fart in the wind, the Royal College of Surgeons create an emergency containment field of synthetic skin-like substance.
Then draw a face on it.
In sport Tiger Woods wears his dirty mushroom down to a nub and finally goes blind.
As a mark of respect Nike bring out a range of white sticks (emblazoned with the slogan 'Just Feel It')
At an astonishing press conference on the White House lawn President Obama screams
"JUST WHAT DO YOU FUCKING PEOPLE WANT? FOR THE LOVE OF GOD, WHAT DO I HAVE TO FUCKING DO, YOU WITLESS CUNTBUCKETS?"
for about 30 minutes into the blubbery, crying faces of the assembled Fox News reporters.
A new flavour of biscuit is discovered in a lab in Cardiff. The Daily Express claims it can cure Alzheimer's.
International playboy and part-time President of Italy, Silvio Berlisconi, is assaulted in the face with a small replica mosque.
It's a right Royal Weddingalooza throughout the whole of March. The regal nuptials of Prince William of Englandshire and his main squeeze, Katie Price, take place amid a carnival atmosphere in the heart of Westminster.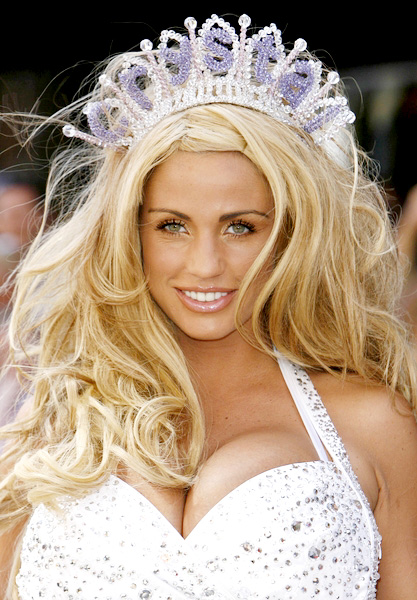 Despite initial objections from the Archbishop of Canterbury, the 6 hour foam-party/ Burlesque-themed rave goes ahead and is broadcast on all media, with a special 'uncut' version transmitted after 10pm on Television X.
Unfortunately, a commemorative tea-towel of the happy day is withdrawn from sale three weeks before the big day as it contains unhealthy levels of cynicism and arsenic.


In other news, Bruce Forsyth agrees to host a new series of Strictly Cunts Dancing, despite having died in January. He also moans about not being given a peerage again.
Like he even fucking deserves one, the hop-scotching old skeleton.


MAIM
The Daily Express reports that there is a pill that can make fat people into world class vintners.
The Walt Disney company cause a diplomatic row when closer inspection of the fine print in their negotiations to acquire the Godzilla franchise means the transportation and ownership of the actual Godzilla.
In it's first week at its new home in a specially designed holding pen at Disneyland Paris, the 80 foot radioactive lizard eats 8 Frenchmen and a Belgian.
JEWN
Despite selling-out in record time last October, absolutely nobody turns up to the Glastonbury festival this year as it is on the telly all the fucking time.
Michael Eavis has a lie in.
An administrative error means that Nick Grimmy Grimshaw isn't informed of this and spends the whole of his Radio One show bothering a farmhand milking a fresian.
International playboy and part-time President of Italy, Silvio Berlusconi, is assaulted in the face with a small replica Stonehenge.
London Mayor Boris Johnson is found wandering Waterloo Bridge in his pants muttering about the impending 2012 Olympic Games. He is described by paramedics on the scene as looking "seriously fucked" and "blathering like a snot-faced baby" who give him a Snickers and one of those silver blankets that marathon runners get given.


The financial crisis comes to an abrupt end when grass is made the new international currency. Sales of the Qualcast Concorde go through the roof whilst allotments are raided for packets of grass seed that have been stored by counterfeiting gangs.


Is only 13 days long this year and most of them are Wednesdays.
The Black Eyed Peas release an album made up entirely of owl hoots and the telephone answering service of the various Peas. It becomes their biggest-selling album, going to Number 1 in 42 countries, and produces the biggest-selling single in the history of recorded sound with "Go On, Show Us 'Em (Or Just Pop 'Em In The Post)" which contains the entire 40 minute-long drunken midnight pleadings of Will.I.Am to see Cheryl Cole in her pants set to a backing track of the looped night screeches of a tawny owl.
On the eve of the 10th Anniversary of the Twin Towers falling over, a curious FBI wonk finds Osama Bin Laden in a supply cupboard in the Pentagon's main ballroom having a Teddy Bear's Picnic with Madeleine McCann and Richey Edwards from the Manic Street Preachers.
In entertainment news - after last year's scandal about the use of Autotune to make the feeble warblings of chubby shopkeepers sound halfway decent, it is discovered that ITV's The X Factory has been using Autoview, a device that conceals the true appearance of Sharon Osborne.
Once it is switched off over 320,000 HD televisions commit suicide.
International playboy and part-time President of Italy, Silvio Berlusconi, is assaulted in the face with a small replica Hanging Gardens Of Babylon.


A goat named Albert becomes President of Malawi. The outgoing President Bingu wa Mutharika is quoted as saying "Fuck it, let's give the goat a go...We might as well."


The Daily Express reports that there is a pill that can bring back Princess Diana.
REMEMBER, REMEMBER
Prince Philip creates another diplomatic row when he rests a cup of Bovril on Kim Jong Il's head during a state visit to North Korea.
Ringo Starr announces he would like people to start writing to him again as he is "feeling a bit left out, la.."
There's travel chaos in England as an East Coast mainline train arrives at its destination at its scheduled time, throwing the timetables into disarray.
DECIMEMBER
A sudden snowfall in Berkshire that lasts for 6 hours dominates the 24 hour news networks. Forty three people are killed in the ensuing Grit-Scuffles.
The must-have toy for Christmas this year is the Hoop and Stick.
Close second is the Nintendo Laser Bear.
On a visit to the Italian parliament Pope Benedict is assaulted in the face with a small replica Silvio Berlusconi.
The Daily Express reports that there is a pill that makes muslims celebrate Christmas.



THAT'S YOUR YEAR - GO AND HAVE IT.